Yuri Mikoyanovich Kuznetsov
last updated: 11/22/15
RUNET~!
---
origin
kuz was born in 1988. he lived in rural russia for a long time, and then he moved to the us later in life. for all you newfags, he made 9chan around 10 years ago (in 2005). and he is the current administrator of the site, as well the co-administrator of nc9chan and a 4chan shadowmoderator. he also seems to have an affinity for disgusting polish whores, and has no self respect for himself. he maayyy also be a pedophile and fraud criminal.
do you like kuz?
i want to him to fuck me in the mouth and teh assh0l and i really want him to kiss me and sleep with me at night so yes i guess i kind of do
wats this?
me stalking kuz
fanart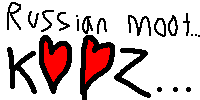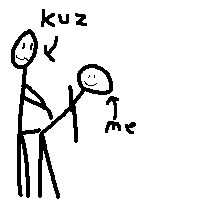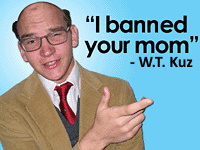 aand.. some other stuf (thats too big).


history
kuz is a super cool fun internet man with lots of cool stuff and he show me his ppenis!1!
1999
kuz gets his first computer
kuz plays with sticks n shit
2002
kuz gets linux
kuz starts going on 2chan.net and teaches himself basic japanese
kuzs sister dies of teberculosis
2005
kuz makes 9chan~
kuz meets and talks to moot
kuz becomes semi-well known amongst russian internet users
kuz turns 17 this year!
2006
9chan gets pretty big
i meet kuzzykins on the internet!
kuz gets married to some chinese gurl and spends all his time in teh real worlds
DCPDEV TIEM~~~~
2007
2008
kuz comes back
kuz and hiro (4chans new admin) meet up
first 9chan convention! i meet kuznetsov IN-REAL-LIFE and we take some pictures
i spend the entire convention eating twizzlerz and listen to kuz talk about anime on the stage
2009
kuz goes to POLANDS! and fux0rz some (*underage?!*) polish prosties. posts pictures on 9chan and gets in trouble
kuz goes to UKRAIN~~ and takes pictures of statues, uploads them to 9chan and everyone has a freak out
kuz DIES - he is risen through the power of twizzlerz~
2010-2014
kuz mo the use in 2011
kuz makes a reddit account and everyone raids it
kuz goes to court or somethin..
boring shit
2015
HE FUCKED CVNKA!! HAHA CUCK